Clyde and Ann Reed
Pastor Clyde Reed wasn't always a pastor. Up until the age of 40, he made a living as an engineer, but then something changed.
Pastor Clyde Reed wasn't always a pastor. Up until the age of 40, he made a living as an engineer, but then something changed. Feeling God's call in his life, Clyde entered seminary seeking to become a full-time pastor. Now over 80 years old, Clyde and his wife, Ann, have been married for 56 years with three children, five grandchildren, and five great-grandchildren. They've planted several churches in the U.S. and came to Arizona after a family member asked them to start a church in the Town of Gilbert.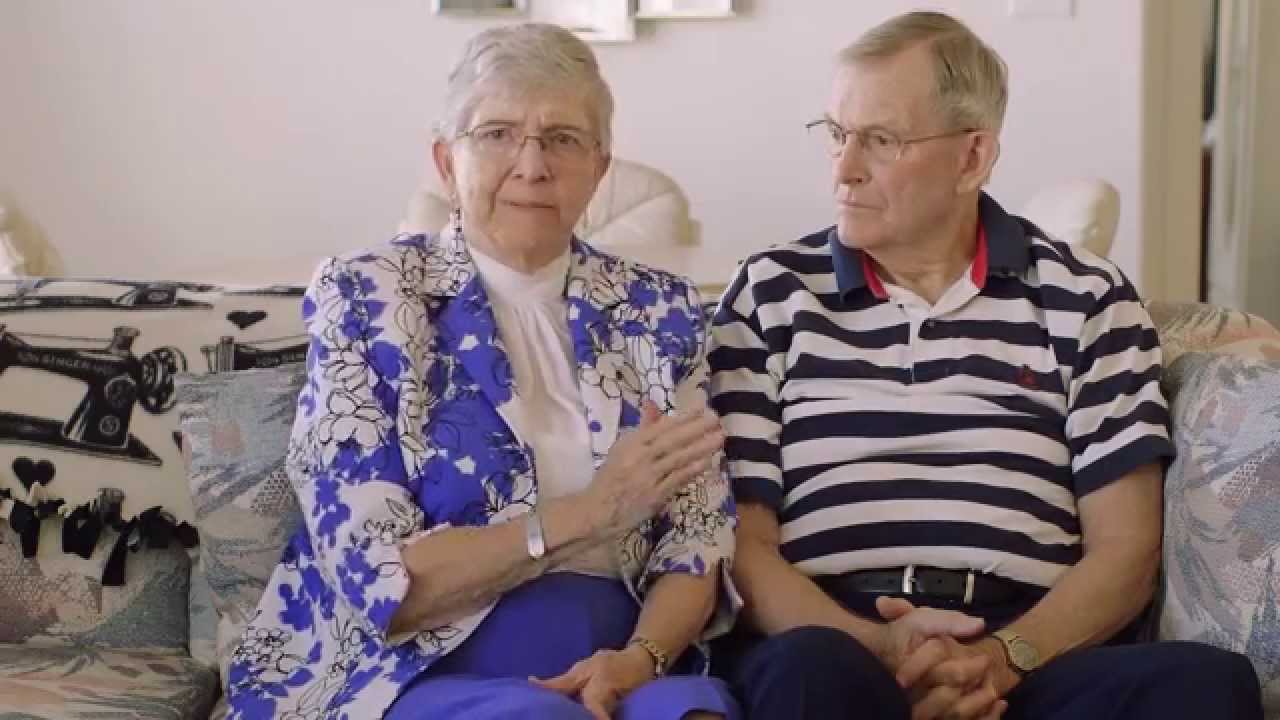 Through Good News Community Church, the Reeds' primary mission is to serve the local community by visiting hospitals, senior living centers, Alzheimer's centers, and more. They provide luncheons and throw parties to bring joy and comfort to people who are in a vulnerable state in their lives. They also ministered to a woman after she lost her husband shortly after visiting the church. And how did she find the church? Because of its signs.

As a small church in Gilbert, Arizona, each week Good News Community Church rents space in a temporary location and uses small, temporary signs to invite and direct the community to those services.

While the Town of Gilbert's sign code broadly permitted a dizzying array of political, ideological, and other types of signs, it severely restricted signs inviting people to a church's services. These restrictions imposed strict limits on the size, location, number, and duration of the church's signs. Under the code, political signs could be up to 32 square feet and displayed for 5 months, but church signs could only be 6 feet and displayed for a mere 12 hours prior to the service and 1 hour afterwards.

This meant that the church couldn't put up its signs until 9:00 p.m. because its services were at 9:00 a.m. on Sundays. Therefore, not only were the church's signs hard to read because they were so small, it was also dark outside for much of the time they were up. It also meant that after the church service, Pastor Reed had to choose between picking up his signs to avoid enforcement of the code or ministering to his congregation and facing punishment from the Town of Gilbert, which included fines or even jail time.

ADF Senior Counsel David Cortman argued to the Supreme Court that restricting signs based on their content is discrimination and violates free speech protections granted by the First Amendment. The Court ruled in favor of Pastor Reed in a landmark decision, finding that the town's sign code is indeed content discrimination. While the town tried to justify its actions on the basis of aesthetics and safety, this argument failed because they restricted signs like Pastor Reed's but not others.